Vapor intrusion is a threat to building and human health — but with high-quality vapor intrusion barrier systems, it is a completely avoidable and preventable problem.
But how do you know which vapor intrusion barrier system is best for you? Geo-Seal® and EPRO waterproofing systems are two highly innovative systems that stop vapor in its tracks. It's important to compare each system to know exactly which type of project each product line would be better fitted toward.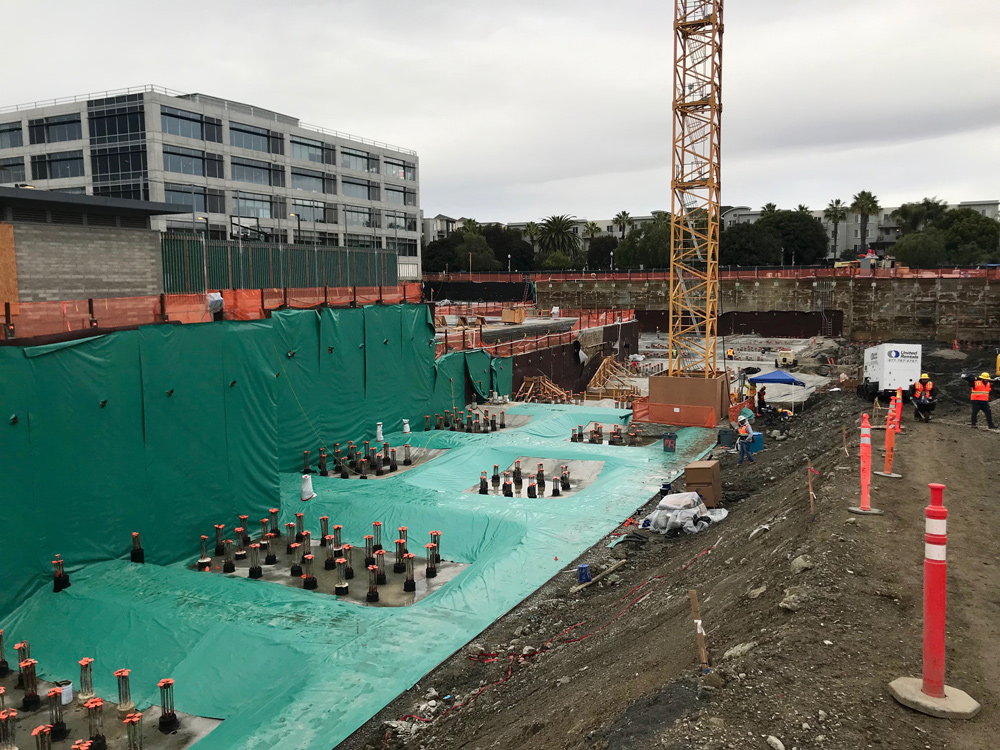 What Is Vapor Intrusion?
As most waterproofing specialists and engineers know, vapor intrusion is when contamination present in the subsurface migrates into structures built on, or adjacent to, contaminated land. Methane gas, petroleum hydrocarbons and VOCs can leak into a building if it is not protected by a vapor intrusion barrier system, causing mold, mildew, unsafe air conditions and health issues for the building's occupants.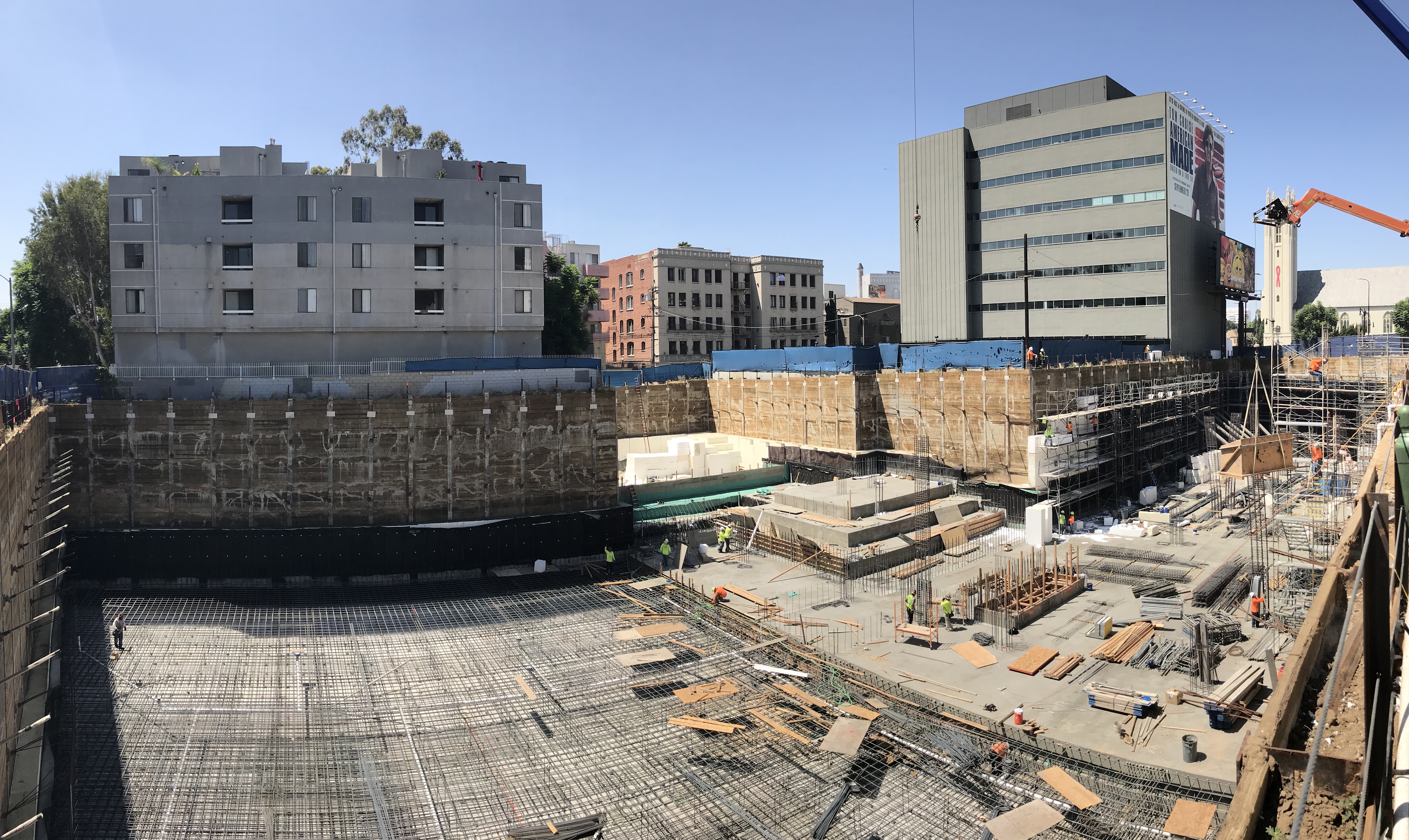 Geo-Seal® Vapor Intrusion Barrier Systems
Geo-Seal® is a patented, sub-slab vapor intrusion barrier system that eliminates vapor intrusion for brownfields or any environmentally-impaired site. There are four different versions of Geo-Seal® thickness and also offers a fifth, complementary solution in the form of a vent.
The thickness of a vapor intrusion barrier membrane directly corresponds to its ability to withstand the rugged environment of the construction process. Therefore, a thicker barrier will always be superior to thinner membrane systems. But, depending on your construction process, location, budget and chemical resistance, a thinner product may be able to work for your project.
Vapor-Vent®
Vapor-Vent® vapor collection system is a composite, low-profile, pressure relief and collection system that is designed to mitigate the buildup of contaminated vapor and methane gas under an overlying structure. It is often designed to operate passively, but it can be used to work as an active system if your site conditions require it.
Geo-Seal® EV40s
Geo-Seal® EV40s consists of an EVOH membrane combined with a robust 41 mil geotextile layer to provide a single sheet vapor intrusion barrier that is both chemically-resistant and easy to install. It helps provide protection during the installation process.
Geo-Seal® 60
The Geo-Seal® 60 system is made of three distinct layers for a thickness of 59 mil: Geo-Seal® FILM 11, Geo-Seal® CORE and Geo-Seal® BOND. This combination of layers creates a thicker, more durable barrier to protect your foundation. It is more robust than single sheet membranes and offers better seals around penetrations and termination points.
Geo-Seal® EV80
Geo-Seal® EV80 is a 79 mil thick composite membrane that uniquely combines an Ethylene Vinyl Alcohol (EVOH), HDPE and spray-applied polymer-modified asphalt to create a composite vapor intrusion barrier system that addresses a wide range of project conditions and contamination.
The Geo-Seal® EV80 system consists of three distinct layers: Geo-Seal® EV30, Geo-Seal® CORE and Geo-Seal® BOND.
Geo-Seal® 100
Installed between the foundation slab of the building and the permeable subgrade, Geo-Seal® 100 eliminates vapor intrusion pathways and stops contaminant vapors from migrating through the slab and into your building. At 96 mil thick, it is made of three layers — Geo-Seal® BASE, Geo-Seal® CORE (60 mil) and Geo-Seal® BOND — that create a thick, redundant composite system.
It has chemical resistance due to multiple highly chemical-resistant HDPE sheets and a polymer-modified asphaltic membrane. It has a seamless, monolithic design due to a spray-applied core layer to ensure complete sealing of the building foundation without any mechanical fastening. And Geo-Seal® 100 has a strong mechanical bond that adheres the system directly to the foundation slab.
This option has two warranty options available: material or labor and material for extended periods.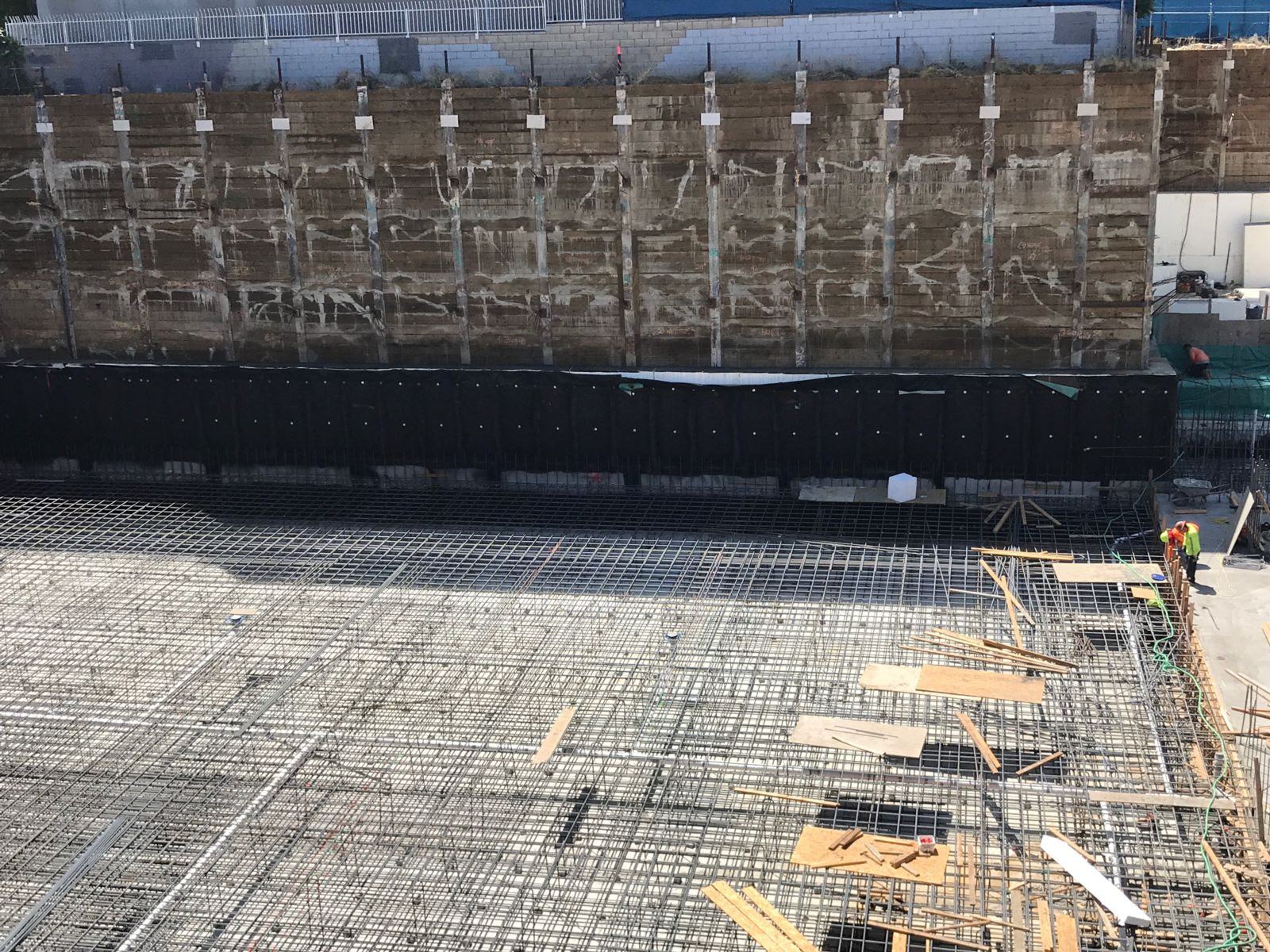 EPRO Waterproofing Systems
With warranted waterproofing and contaminant barrier systems for below-grade applications, EPRO can be your single-source provider for your entire building from underslab, shoring walls, above-grade deck and wall applications.
EPRO offers a "good", "better" and "best" system for each application so you can match the right EPRO system to your project no matter the site conditions, construction materials, methodologies being employed or desired level of protection.
E.Protect+
E.Protect+ is a composite system that combines three effective waterproofing systems into one to create the highest level of redundant below-grade building protection on the market. It's compatible with all types of building foundations, for ultimate protection against hydrostatic conditions, chlorinated volatile organic compounds (VOCs), methane gas and petroleum hydrocarbons. It has four distinct applications, Underslab, Shoring, Wall and Deck, so you are sure to get the protection you need for any situation.
E.Protect
E.Protect is a composite system that strikes an ideal balance between performance and budget. It's a great choice where you need waterproofing, but the site conditions or your budget doesn't require the highest level of protection. It is also compatible with all types of building foundations. It also has four applications: Underslab, Shoring, Wall and Deck.
E.Proformance
E.Proformance is a composite system that offers proven protection for sites with lower risks. As with all e.Series systems, it is appropriate for all building foundations. This system is ideal for foundations that are not subject to constant hydrostatic pressure, but still require waterproofing and contamination protection. And it also has four applications: Underslab, Shoring, Wall and Deck.
PreTak
PreTak is a pre-applied HDPE sheet waterproofing membrane combined with a pressure-sensitive adhesive backing that mechanically bonds to cast in place concrete and shotcrete. It works for both blindside shoring and underslab applications. It is best for projects that need superior protection from both water intrusion and ground contaminates.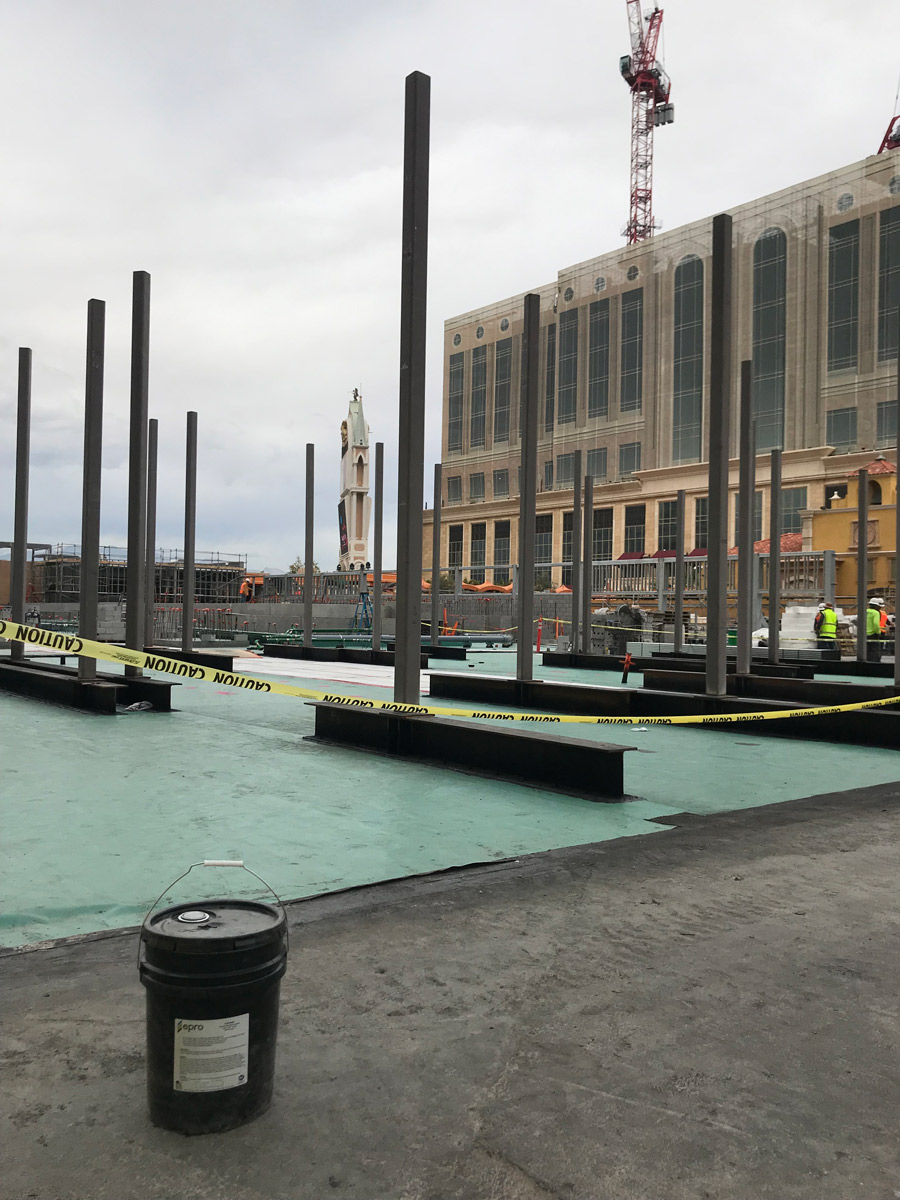 How Do These Product Lines Compare?
Both of these product lines are highly innovative and high performing. The main differentiators are the instances in which you should use them. Some are more affordable and are for projects where site conditions are easier to manage, whereas others give peace of mind and thick, robust protection for construction sites where vapor intrusion is a real risk.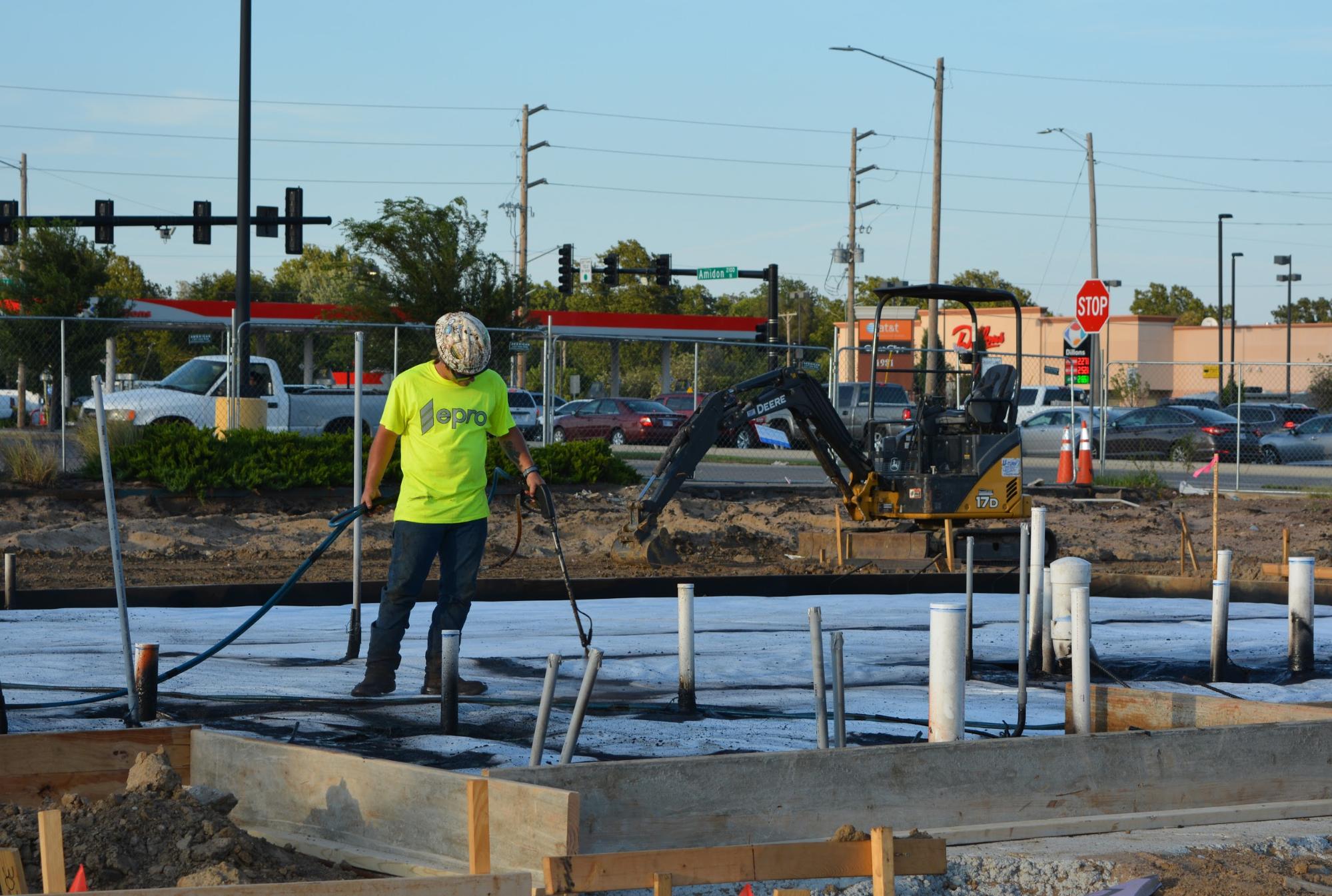 Does the Vapor Intrusion Barrier I Choose Depend on Project Type?
Your type of project and your priorities, expectations, site conditions, budget and timeline greatly affect which vapor intrusion barrier you should choose.
Low-Risk Site Conditions and Budget-Friendly Options
The thinner barrier systems from Geo-Seal® EV40s and 60, are ideal for lower risk sites where site concentrations are at or below state-specific screening levels or are in large, wide-open, flat sites where speedy installation times are required. It's also a perfect complement to projects that seek to implement active sub-slab ventilation systems.
PreTak is a single sheet HDPE membrane with an adhesive backing, which makes it more robust, but still is better suited for lower risk site conditions. It's also a great choice for smaller budgets. It's a great blend between value and performance.
E.Proformance is also a great choice for lower site conditions. While it's a strong, robust composite system, suitable for a wide range of foundations, it is a thinner overall system, compared to the rest of the e.Series.
Heavy-Duty, High-Performance Protection for Peace of Mind
Geo-Seal® EV80 is ideal for development projects that are willing to compromise on total system thickness and some barrier durability but still desire a highly chemically-resistant barrier.
Thick membranes, like Geo-Seal® 100, are ideal for foundations where:
Elevations vary
There are multiple penetrations or groundwater present
There will be foot traffic post-membrane installation
Ground settlement is expected
The membrane must adhere directly to the foundation
The concrete foundation slab is greater than 4" thick
If preserving a healthy indoor air environment is important, you value peace of mind over cost and you have elevated contaminant concentrations above state-specific screening levels, you need a thick membrane such as Geo-Seal® 100.
E.Protect+ and E.Protect are the best choices for a heavy-duty, high-performance waterproofing system. For the ultimate protection, choose E.Protect+. However, if you need great protection but have to contend with budget considerations, E.Protect may be your best choice.
Both are redundant systems with three layers of waterproofing for superior protection. They both provide a high level of chemical resistance to a wide range of groundwater and soil contaminants. And both are seamless, and mechcnically bond to any concrete overlay.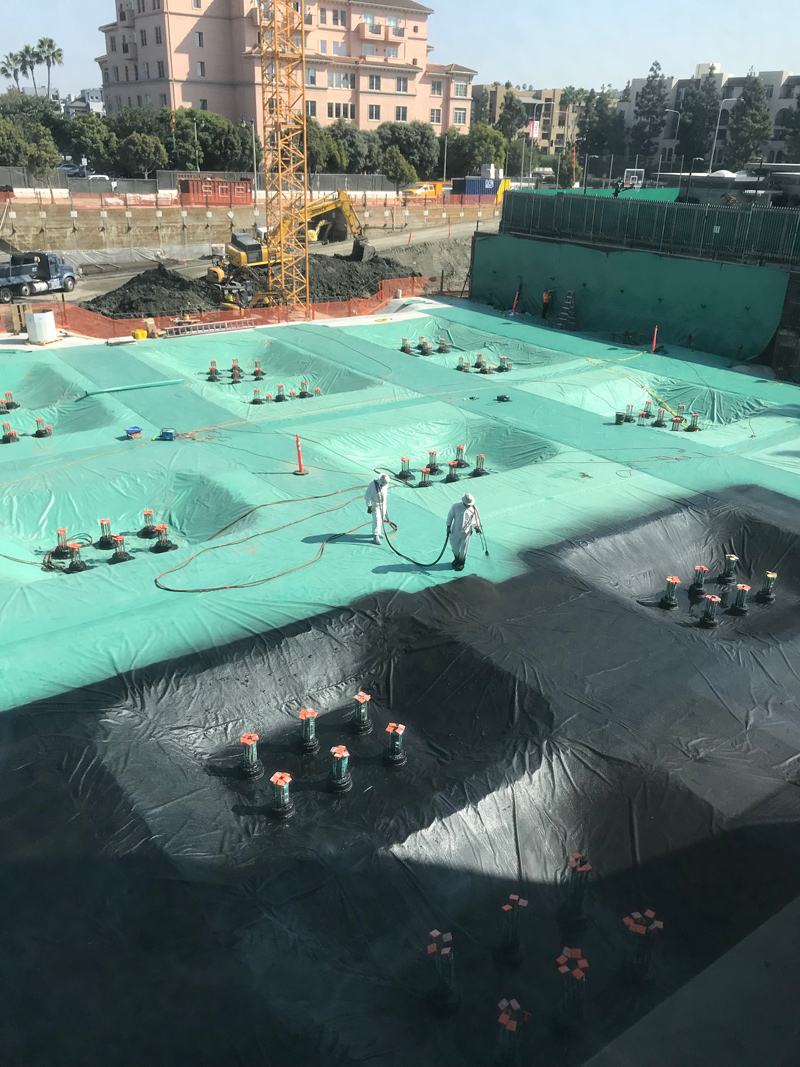 When waterproofing foundations and implementing vapor intrusion barrier systems, no single material should ever be relied upon to effectively waterproof a building or protect it from ground contamination. Rely on EPRO to ensure that your building remains dry and safe.
If you are feeling overwhelmed, you should reach out to an expert in the industry who'll have a team with extensive experience and a willingness to share their knowledge. Reach out to EPRO for any questions you might have, or for collaborating on a project. We can help you pick the right product to ensure your project is successful.