Protects Against Water Intrusion, Chemical Ground Contaminants & Methane Gas
PreTak is a pre-applied HDPE sheet waterproofing membrane combined with a pressure sensitive adhesive backing that mechanically bonds to cast in place concrete and shotcrete in both blindside shoring and underslab applications, 

PreTak can be applied directly to a wide variety of substrates and utilizes a high-density polyethylene (HDPE) sheet that, once installed, provides a tough and durable waterproofing membrane. Combined with a Pressure Sensitive Adhesive (PSA), PreTak becomes fully adhered when freshly placed concrete or shotcrete is applied directly to it, eliminating the potential for lateral water migration.
PreTak (46 mil/1.2mm) is a fully adhered waterproofing sheet membrane consisting of a long fiber HDPE film coated with a PSA gel and protected by a plastic release liner. The edges of PreTak are treated with a 3-inch (70mm) wide pre-adhered seam (selvedge).

Installation is efficient and reliable with a manufacturer-marked adhesive selvedge allowing for a watertight bond at seam overlaps. PreTak delivers superior performance in harsh conditions without the need for specialized equipment, heat or power.

PreTak is City of Los Angeles approved as a gas and methane barrier (LARR #26164) and for shotcrete.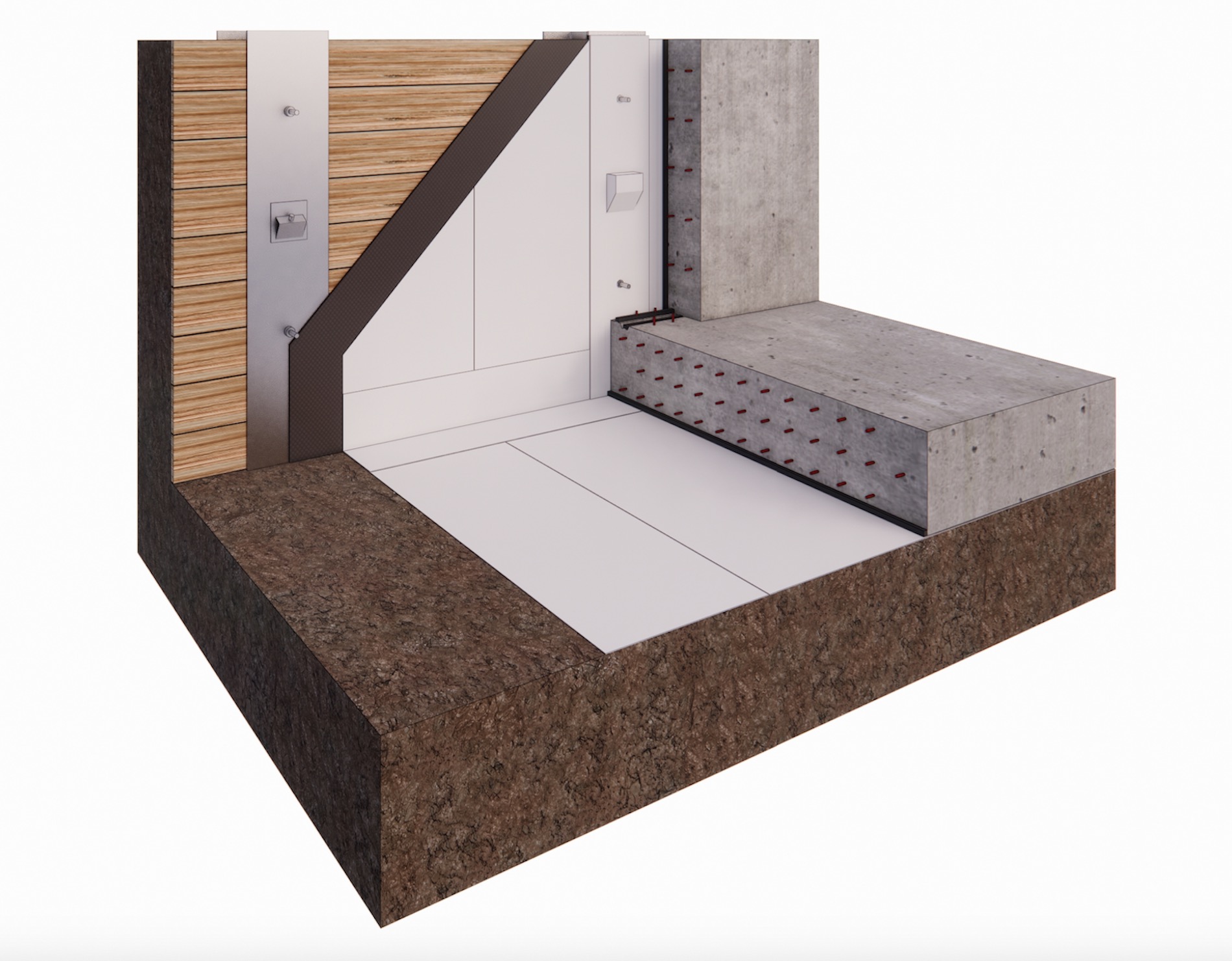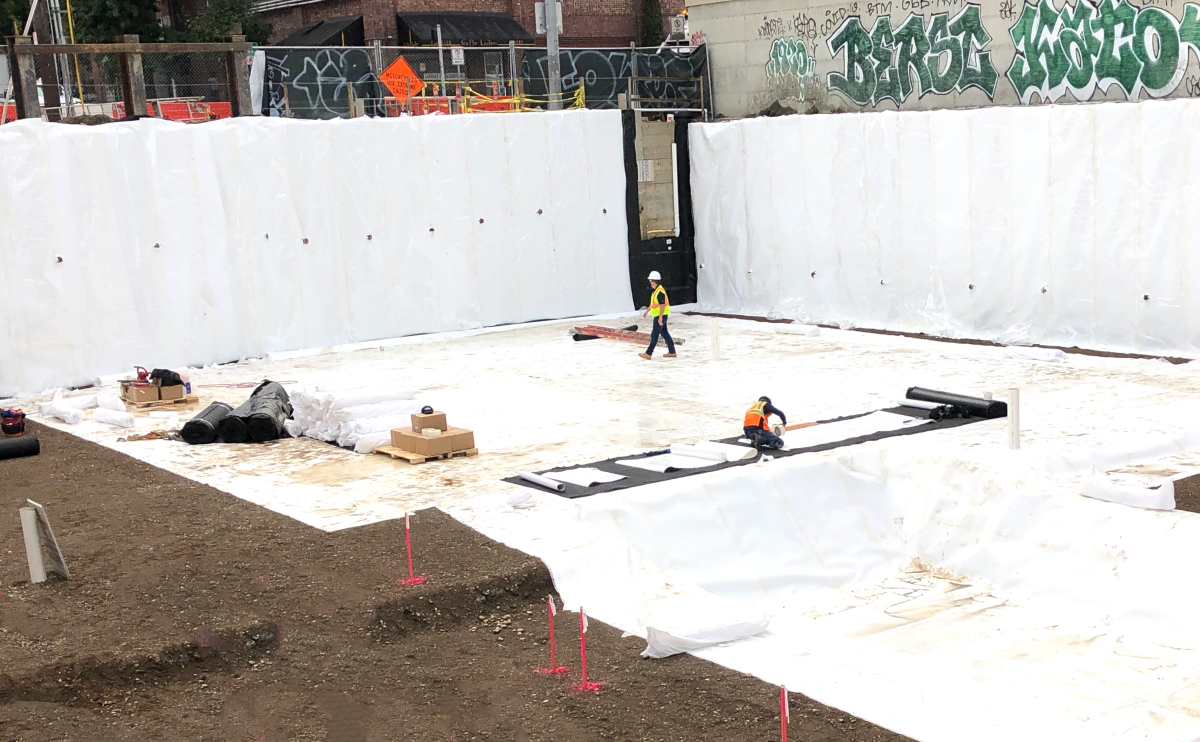 PreTak has several benefits:
Surpasses other fully adhered HDPE membrane systems by achieving the ideal blend between value and performance.
More than 25 years of a successful track record of performance on projects around the world.
Suitable for a variety of critical building envelope applications, challenging site conditions and contaminated soils.
Not affected by rain or ponding water.
Prevents lateral water migration by forming a continuous adhesive bond to poured-in-place concrete and shotcrete.
Versatile seam options for hydrostatic, non-hydrostatic, durable HDPE withstands puncture and tearing.
Double width rolls reduce seams and labor.
Can be applied to blindside/permanent formwork, which allows maximum use of confined and zero-lot-line sites.
Self-protecting so it can be trafficked immediately after application for follow-on trade work.
Heat weld capable for unsurpassed watertight seam performance and ground contaminant site protection.
Now that you've seen what PreTak can do, click the blue button below for Tech Specs.

Data Sheets, Specs & Drawings