Thicker is always better. Here's Why.
If you're reading this, you already know — the primary purpose of a vapor intrusion barrier system is to prevent subsurface contaminated vapors from entering an overlying structure. But do you know why the thickness of that system is so critical and how often it's at risk of being punctured?
The thickness of a vapor intrusion barrier directly corresponds to its ability to withstand the rugged environment of the construction process. Therefore, a thicker barrier will always be superior to thinner membrane systems when all other factors (cost and chemical resistance) are considered relatively equal. A vapor intrusion barrier that can provide better seals at seams, termination points, around penetrations — and can withstand the construction process without sustaining damage — should always be first choice.
Thicker IS always better, but different circumstances can sometime dictate which level of thickness you choose. Check out the below products to find the right one for your project.
Why You Should Go Thicker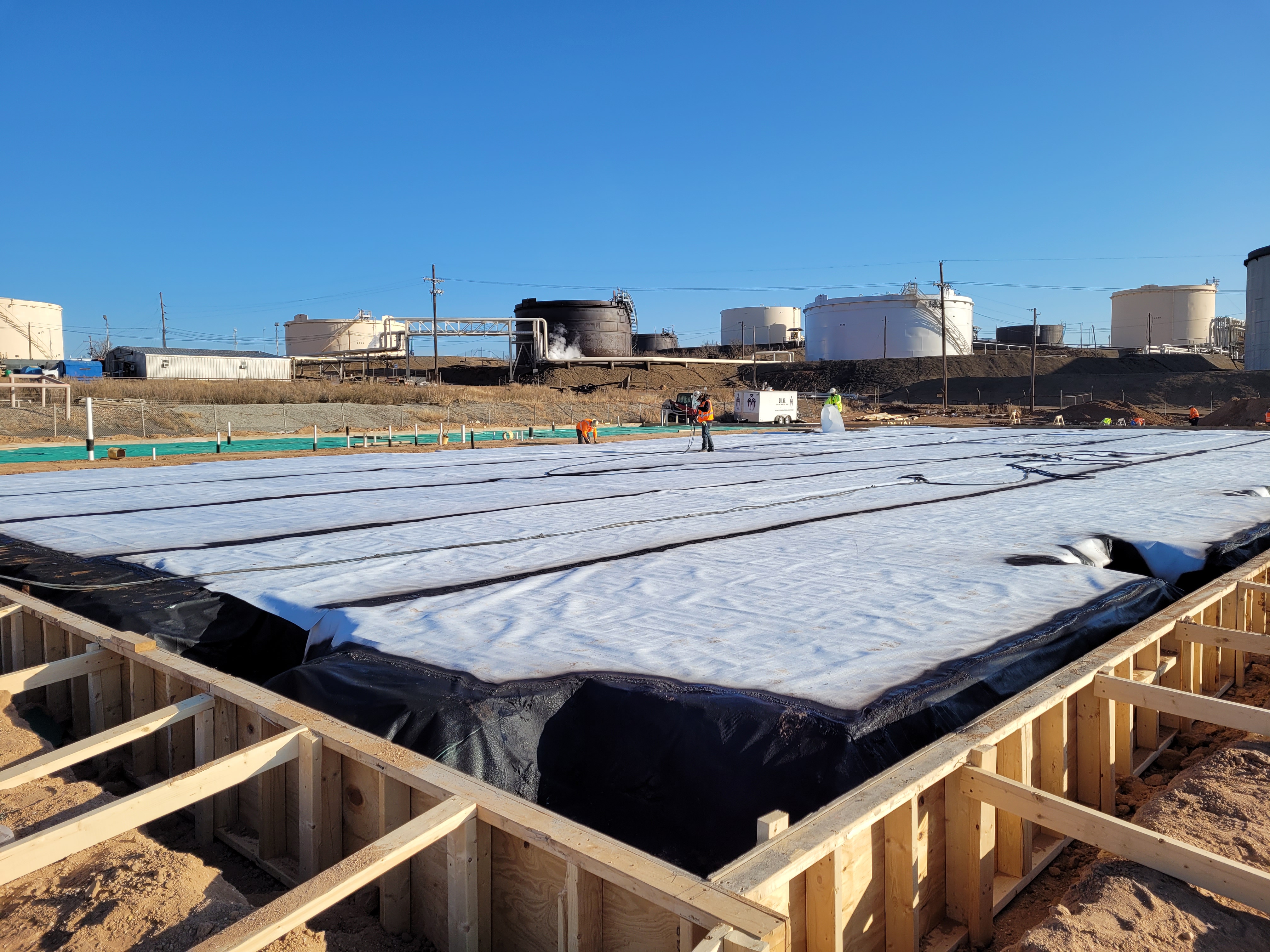 Protection Against Rough Substrates
Vapor intrusion mitigation systems are commonly installed over permeable substrates with jagged edges, like crushed stone and gravel, which present a threat to the integrity of the barrier. Thinner mil systems are always more susceptible to damage when placed over stone aggregate.
Protection From Other Trades
Rebar installers, plumbers, electricians and concrete contractors can pose a significant threat to vapor intrusion barrier integrity. An appropriate system needs to be durable and robust enough to withstand the construction process.
Requires Specialized Installers
Thicker membranes require specialized detailing that can only be achieved through experienced and certified installers so that correct installation is all but guaranteed. While this might sound like a negative to some, having a trained and certified installer that knows all the specific intricacies of a successful installation is crucial when installing a system that is designed to protect human health.

Using a trade whose primary expertise is something other than installing a vapor intrusion mitigation system (VIMS) will likely result in that trade putting their primary purpose ahead of a successful VIMS installation. For example, common thin mil water vapor barriers are, in many cases, installed by concrete contractors whose first and foremost concern is properly installing concrete. In many instances, the concrete contractor will puncture holes in the vapor barrier to prepare the surface for the concrete pour which is counterproductive to the integrity of a VIMS.
Defined Installation Protocols
Thicker membranes have published installation protocols that must be followed. These protocols are supported by installation specifications and project-specific details that enable environmental consultants and engineers to provide proper installation oversight and monitoring during all installation milestones to ensure the barrier system has not been compromised during the construction process.
Wide Application Conditions
Through physical property testing, thicker membranes are known to provide greater redundancy and durability. This allows for a wider range of applications, where systems can be properly scaled to meet site conditions, easily conform to complex foundations, and remain intact and adhered to the foundation when soil settlement occurs.
Superior Warranties
Thicker membranes are backed with superior warranties. Thin mil systems, like those under 30 mil, are commodity products so low in cost that manufacturers cannot afford to support these systems with a meaningful warranty.
Pick the Right Membrane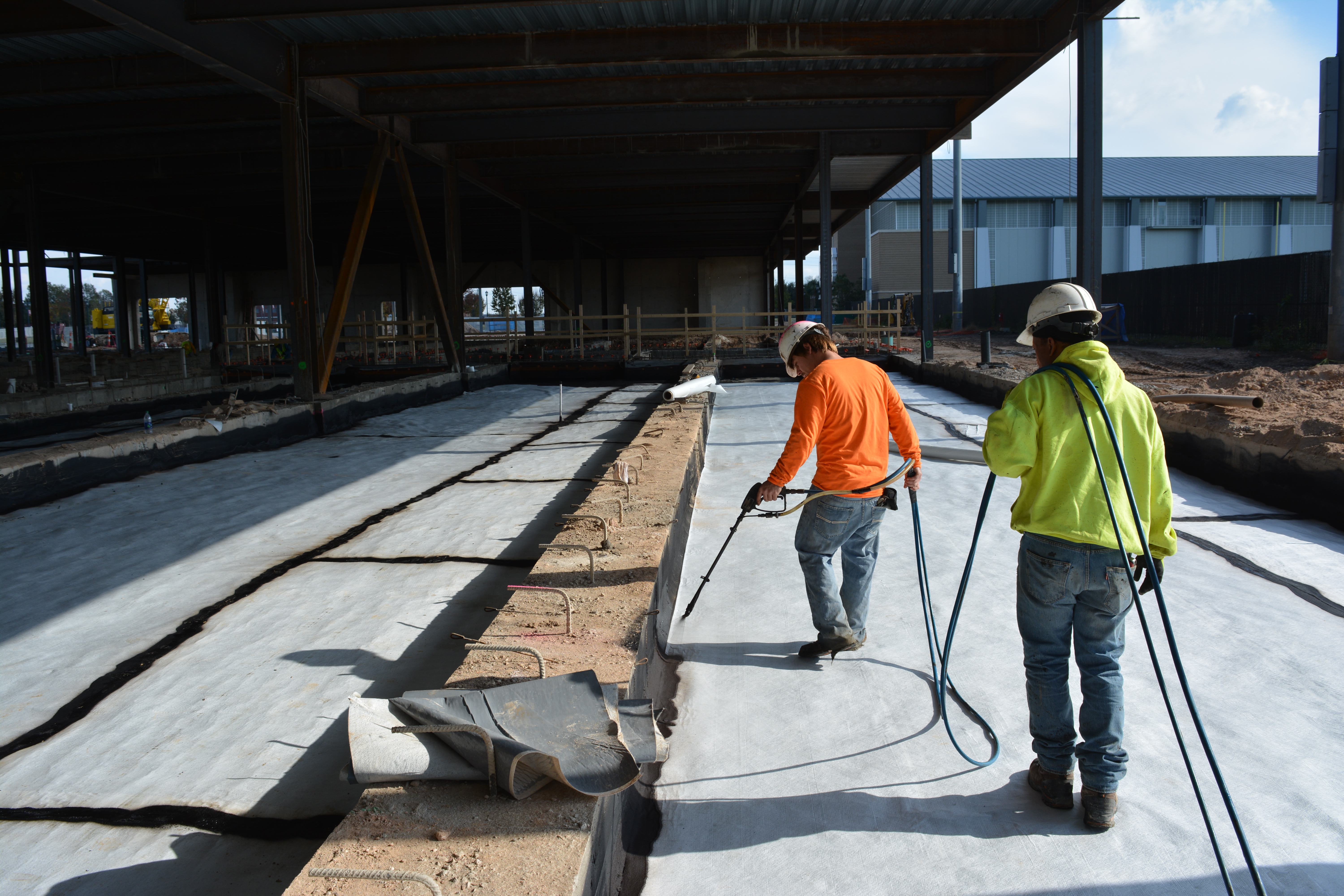 Membranes can be split into two thickness categories: thin (20 - 40 mil) and thick (40 - 100 mil). Selecting the appropriate system should be evaluated upon specific site conditions and contaminant concentration levels, building and foundation types, and sensitivity of the indoor air environment for the building. A higher level of protection is provided as the thickness of the membrane is increased.
Choose Thin Membranes
Use thinner mil membranes on the following project sites:
Large, open, flat areas such as warehouses
Foundations with a nominal amount of penetrations
Concrete slabs with minimal steel reinforcement
Nominal environmental risk (conditions are at or below state-specific screening levels)
When approved by state oversight agencies
When groundwater is not present
In conjunction with an active sub-slab depressurization system
Choose Thick Membranes
Use thicker mil membranes on the following project sites:
Foundations elevations vary or require the membrane to conform to a foundation that is not flat
Multiple penetrations
Foot traffic post-membrane installation
Ground settlement is expected
Membrane must adhere directly to the foundation
Concrete foundation slab is greater than 4" thick
Foundations with complex and frequent terminations
Shallow groundwater conditions
Elevated contaminant concentrations above state-specific screening levels
Peace of mind is valued over cost
Preserving a healthy indoor air environment is important
Whatever your project needs, Geo-Seal® by EPRO has a vapor intrusion barrier system to meet the demanding requirements of modern day construction.
Whatever your project needs, Geo-Seal® by EPRO has a vapor intrusion barrier system to meet the demanding requirements of modern day construction.