On most projects, below-grade waterproofing is applied after your foundational walls have been poured (also known as post-applied waterproofing). For some projects, however, this is impossible — and that's where blindside (or pre-applied) waterproofing comes in. Blindside waterproofing is considerably more complex than traditional post-applied below-grade waterproofing, but it doesn't have to set back timelines. If you need to address a below-grade waterproofing condition and a pre-applied waterproofing application is needed, then this article is for you. We explain in simple, digestible terms what exactly blindside waterproofing is and where it is used, how blindside waterproofing is applied, the benefits of it and how EPRO can help you.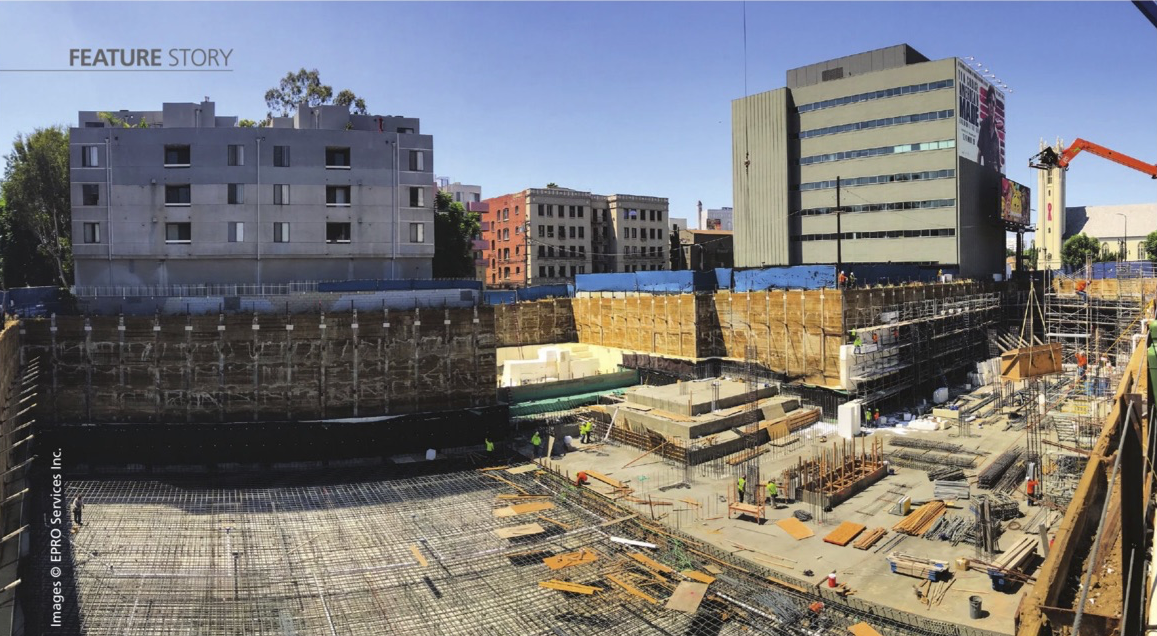 What Exactly Is Blindside Waterproofing?
In contrast to post-applied below-grade waterproofing, a drainage course and waterproofing membrane are installed before the concrete vertical walls are constructed. More simply, the foundational walls are put into place after the waterproofing systems are already in place, the building is being constructed from the outside in.
This means the waterproofing is in the ideal location, on the outside of the foundation wall or the positive-side, which means any groundwater or contaminant vapor will apply pressure to the waterproofing membrane that is supported by the additional substantial strength of the concrete foundation wall.
One side note: Negative-side waterproofing is applied to inside walls, the opposite of the positive side. Negative side waterproofing is extremely risky as the waterproofing will be the last line of defense from water ingress.
Blindside waterproofing can be tricky because the application isn't often simple and straightforward, meaning the system is not being installed on a uniform and flat surface; instead, it is installed over a soil retention system made up of lagging beams, sheet pilings and/or compacted native soils. It's required primarily on projects where property lines or nearby structures limit excavation and access. Think of high-density, build-up areas, "zero lot line" foundation walls or tunnels.
Blindside waterproofing is commonly used for buildings in densely populated areas, and can be used on any type of building use office, medical and multifamily developments are most common due to their high-density occupancy or traffic. It's also used in tunnels for transportation venues like in subways.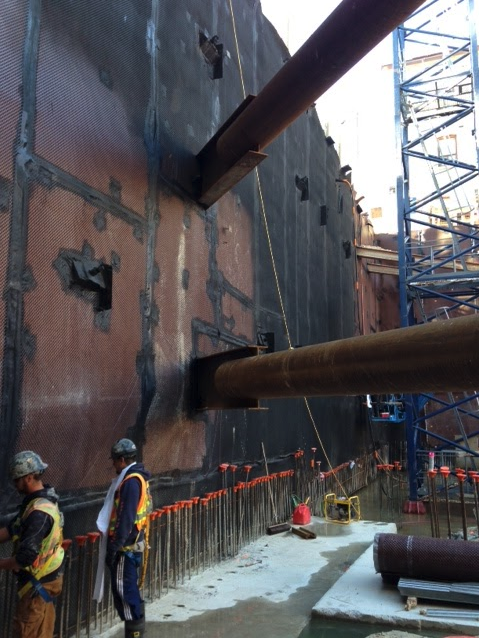 How Is Blindside Waterproofing Applied?
As discussed, blindside waterproofing is installed before the foundation and foundation wall. The waterproofing membrane is applied to the soil support (i.e. shoring, sheet pile, slurry wall, rocks, neighboring building) and then concrete or shotcrete is applied against the membrane. When concrete is applied directly to the waterproofing, the waterproofing membrane adheres to the concrete foundation.
The main takeaway here is that applying the waterproofing in and around the complex soil support elements prior to the concrete being in place creates a lot of complexity and requires a good manufacturing support team to make sure all scenarios are addressed.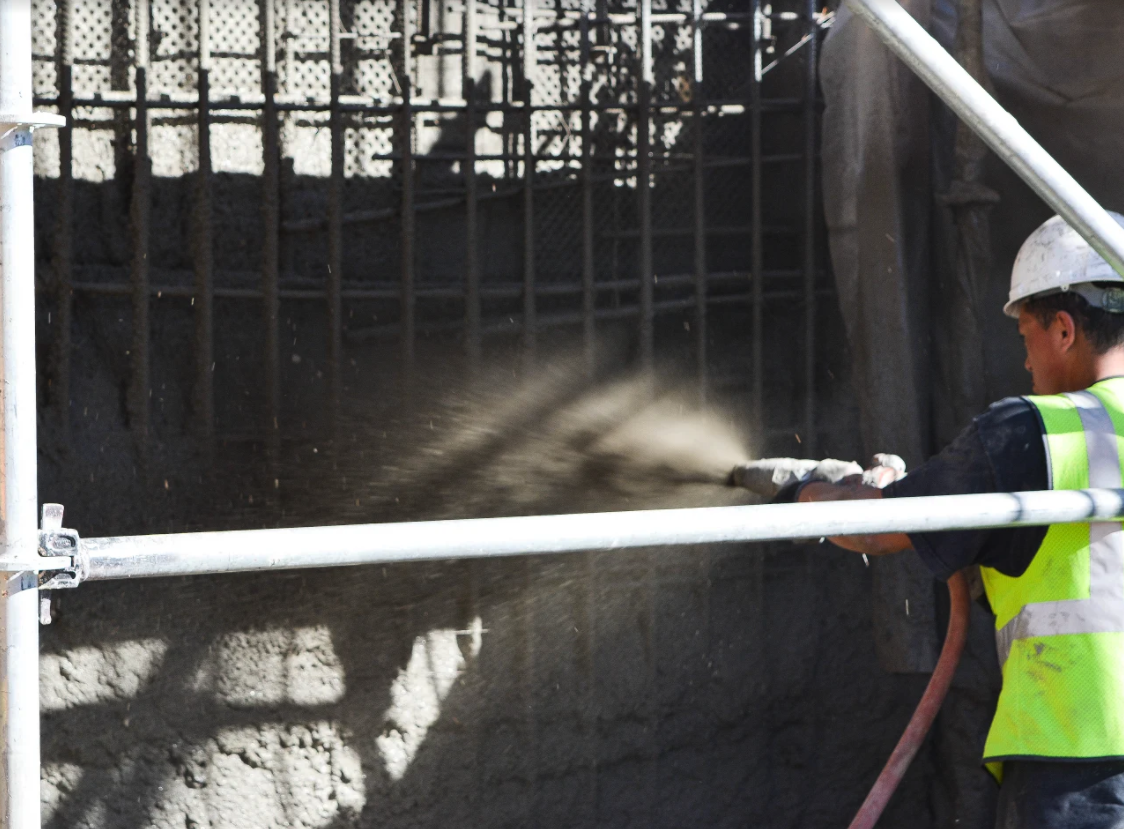 What Are the Benefits of Blindside Waterproofing?
Blindside waterproofing is a way for building developers to maximize the use of the land while still being able to waterproof the structure and keep the building safe from extreme water damage or vapor intrusion.
Use of blindside waterproofing means less over-excavation (removing soil from around the building perimeter) and has the potential to benefit from LEED credits in regards to minimizing site disturbance.
The U.S. Environmental Protection Agency (EPA) estimates that the U.S. has more than 450,000 brownfields, which are areas close to old landfills, industrial areas or other sources of contamination. Churning the soil in brownfields may mean digging into hazardous chemical locations and maximizing the building footprint lowers the risk of future contamination by actually removing some contamination source areas on the property.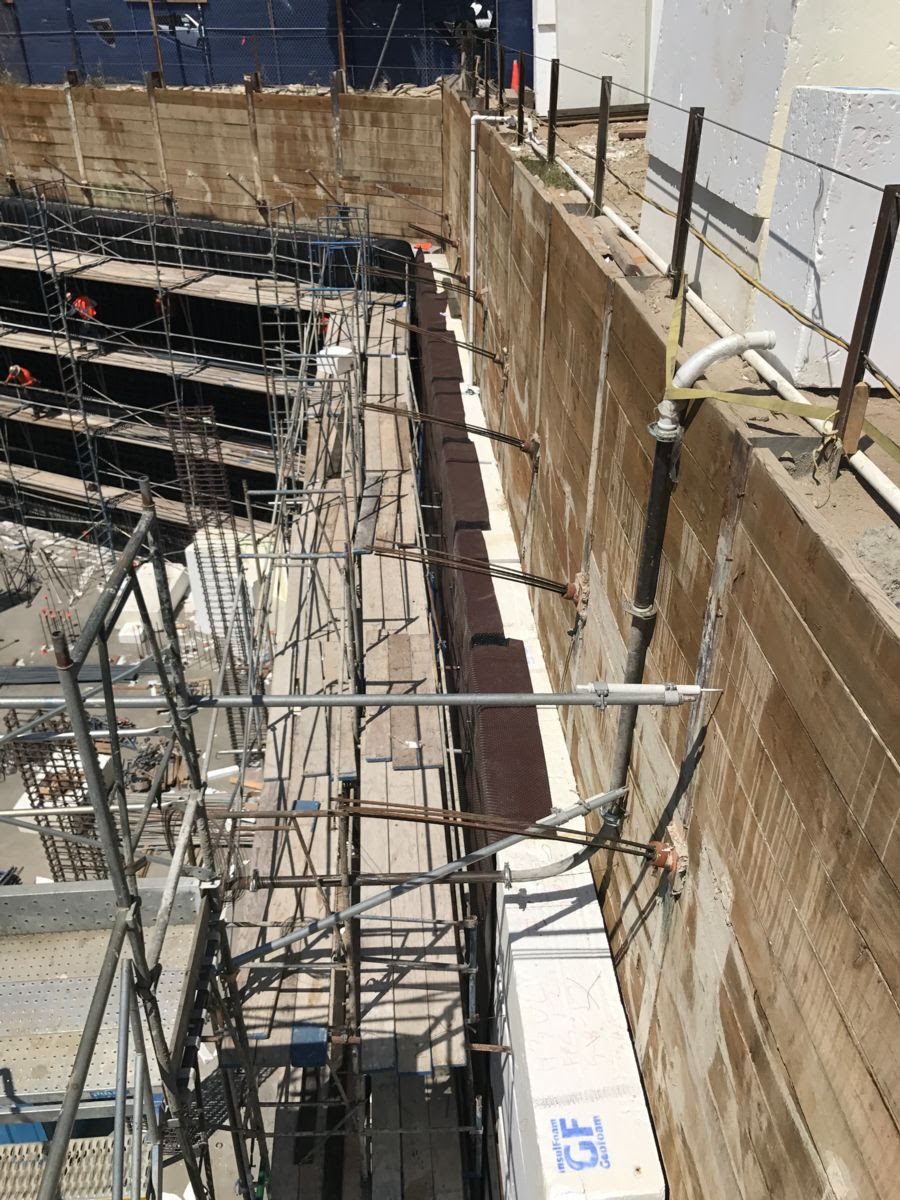 How Can EPRO Help Me?
There are many choices for different membrane materials, but they fall into three main categories: sheet membranes, bentonite panels and composite systems.
Sheet membranes, such as NovaTak and PreTak, deliver superior performance in harsh conditions because they are known for their productivity and solid history of performance. Sheet membranes fully adhere to the substrate with an integrated adhesive and typically are quick and easy to install without the need for specialized installation.
PreTak is a pre-applied sheet membrane for blindside vertical wall waterproofing and pre-applied underslab waterproofing and methane gas protection. It utilizes a high-density polyethylene (HDPE) sheet that, once installed, provides a tough and durable waterproofing membrane. Combined with a Pressure Sensitive Adhesive (PSA), PreTak becomes fully adhered when freshly placed concrete or shotcrete is applied directly to it, eliminating the potential for lateral water migration.
NovaTak is a highly durable, non-vulcanized butyl rubber membrane that is very easy to install due to its flexibility and ability to conform to all types of prepared substrates. Made of 60 mil pre-applied sheet waterproofing, it is specially formulated to create a chemical reaction that ionically fuses the butyl rubber membrane to freshly placed concrete, thus creating an inseparable integration between NovaTak and the concrete substrate.
Bentonite is a type of mineral clay that, when it comes into contact with moisture, expands and seals to irregular surfaces, voids in concrete, cracks and penetrations. It's a good choice for blindside applications due to its ability to repair itself. EPRO manufactures a high-performance, multi-layer bentonite sheet waterproofing system: Bento-Pro Plus.
Bento-Pro Plus consists of a layer of granular bentonite laminated with impermeable high-density polyethylene film and non-woven polypropylene. This composite design creates a heavy-duty, high-performance, self-sealing, tough and vapor- impermeable water barrier that can withstand inclement weather and hydrostatic conditions.
EPRO Shoring Systems, made of composites in our e.series line, also provides blindside vertical protection against nuisance water, groundwater, and perched water, along with contaminated vapors and methane gas. These are designed for various shoring applications including soldier pile, back lagging, soil nail, internal rakers, secant walls, sheet pile, shotcrete and poured walls.
Selecting the proper type of system for your project is crucial as sites can present a myriad of different risks and challenges. That's where EPRO comes in. To ensure your building remains dry and safe, share site conditions details here and, in return, a local rep will share a no-obligation evaluation and recommendation.
With warranted waterproofing and containment barrier systems for below-grade applications, including underslab, shoring walls, walls and above grade deck applications, EPRO aims to be the single-source provider for building projects from start to finish.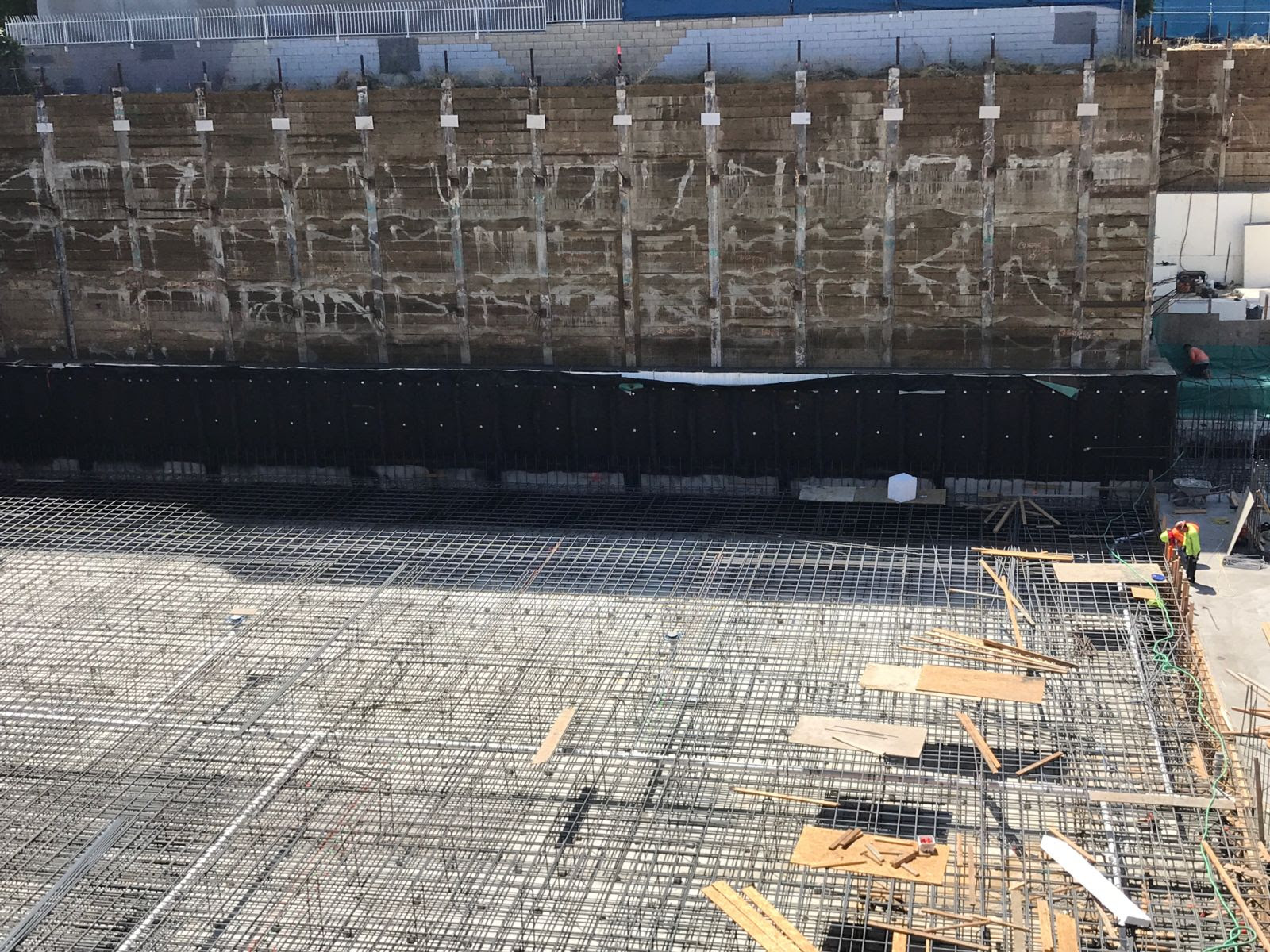 Learn More About Blindside Waterproofing From EPRO
EPRO is the industry leader for waterproofing and containment systems. With 30 years of experience and 100 million square feet installed, our products can be used on any site at any location. Reach out to EPRO to get answers for questions you might have or to collaborate on a project.