Builders and architects know that keeping a building dry and safe is key to its performance and the length of its lifespan.
But there are a few strategies needed to keep buildings protected from water and moisture conditions, and the right products are necessary to ensure a long-lasting solution. You'll need to keep a few things in mind when it comes to waterproofing your building to help get you on the right track for proper protection.
Project decisions around building protection can get overwhelming for builders and designers, but understanding a few things about waterproofing can add value to the construction process and years to any building.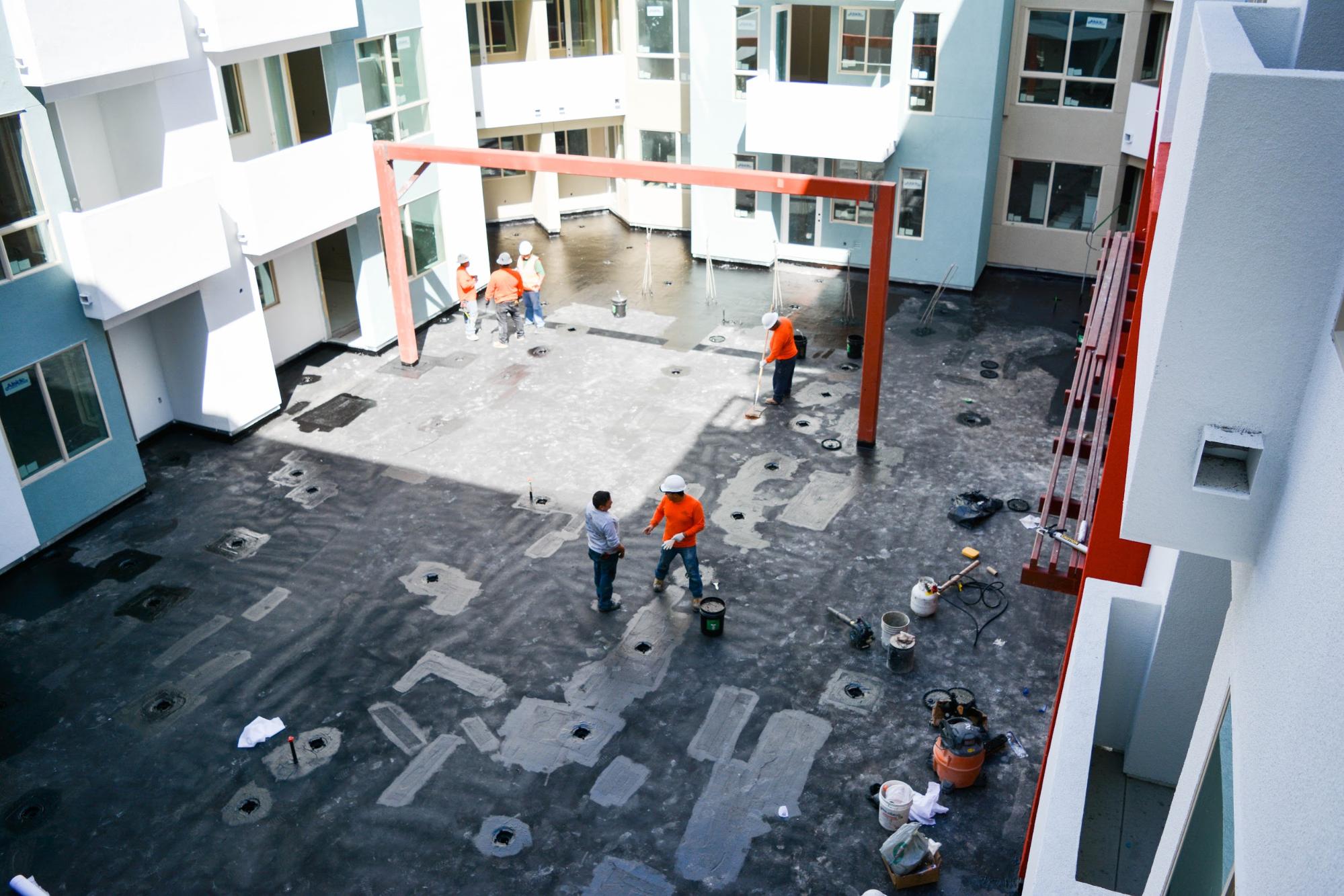 1. Additional layers of waterproofing aren't just extra!
Utilizing multiple waterproofing methods is ideal for protection to be effective; especially when a single product material won't offer enough protection. Contractors and builders can choose from a few applications depending on their waterproofing needs:
Sheet membranes are often composed of high-density polyethylene (HDPE), PVC or TPO, and then seamed together in the field using adhesives or heat welding.
Fluid-applied waterproofing membranes can be made with a variety of different materials, and they are then applied to create a seamless layer of waterproofing protection.
Bentonite sheet waterproofing takes granular bentonite material and manufactures it in sheet form; it then swells when it comes in contact with water to prevent the passage of water.
Cementitious waterproofing is mixed and applied easily, and it's used around wet areas in internal applications, like bathroom toilets, or in water treatment plants and tunnels.
2. There's a big (BIG) difference between dampproofing and waterproofing.
Waterproofing a space and dampproofing it isn't the same kind of application at all, and knowing the difference between the two makes it easier to determine the kind of protection that your building receives.
Waterproofing keeps out water and water vapor, while dampproofing prevents soil moisture. "Typically the damp proofing coating cured thickness is less than 10 mils thick. It is a basic, acceptable form of treatment in many situations," writes Tim Frazier for the NPCA. "Damp proofing is not intended to keep all water and moisture out, but rather its goal is to retard moisture infiltration by blocking the capillaries of concrete, which slows water penetration."
Waterproofing materials prevent water moisture and water vapor, and "have the ability to bridge cracks that develop over time due to their elastic, flexible nature and the thickness of the applied coating. Waterproofing materials also are designed to withstand hydrostatic pressure and are often in excess of 40 mils," explains Tim Frazier.
3. There are below-grade materials available that offer natural water protection.
It's important to know which materials work best and which below-grade products will excel in site-specific conditions. Working with a manufacturer who offers all of those products certainly makes the process easier.
Bentonite clay is an ideal natural waterproofing material, for instance, it swells upon contact with water. The ability to swell when in contact with water makes bentonite a protective, self-sealing material for below-grade waterproofing applications.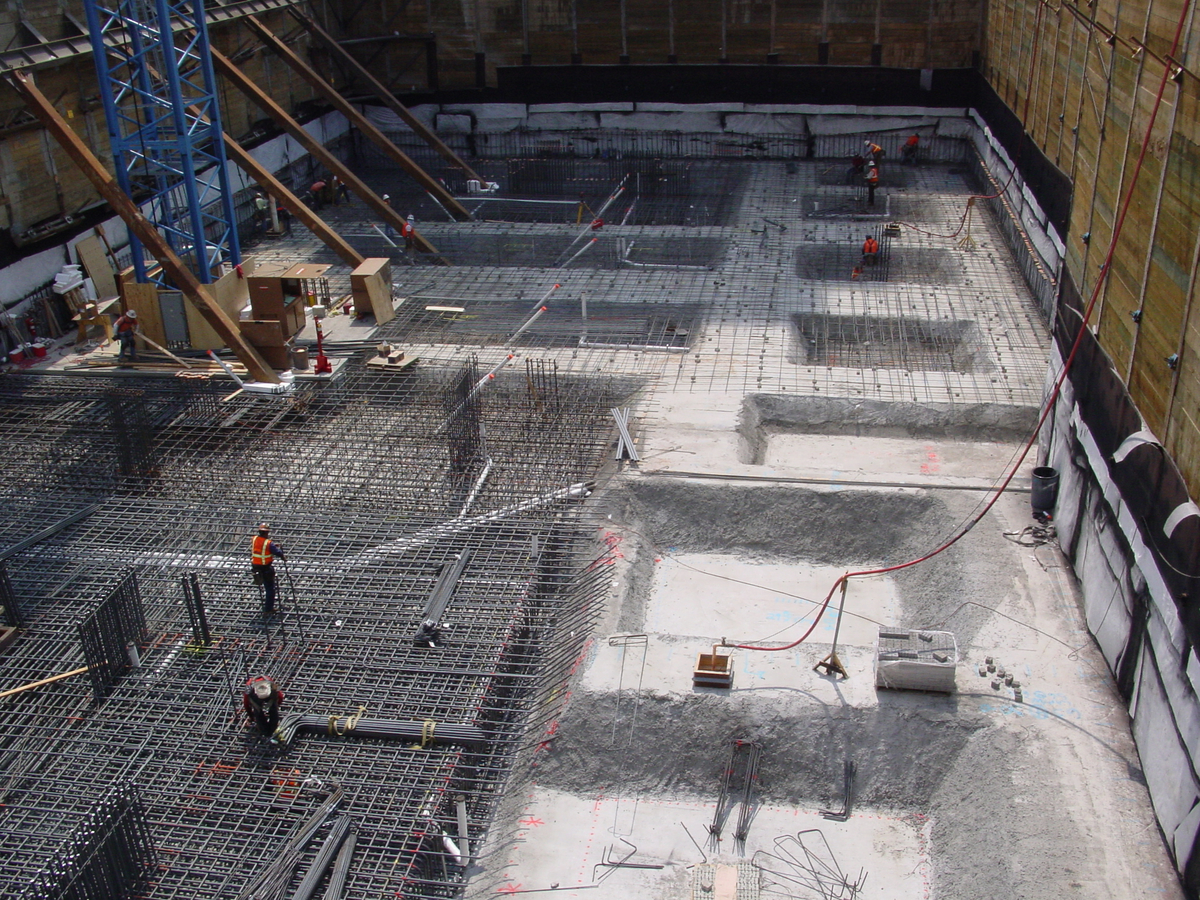 4. Vapor barriers can enhance a waterproofing application, and some manufacturers offer both types of materials.
There is a difference between vapor barriers and waterproofing materials, and both offer substantial building protection.
Since they won't prevent all moisture from seeping into a building, "Vapor barriers are applied to the interior walls in climates which are predominantly cold while they are best applied to exterior wells in predominantly hot climates," says Jacob Andrew for Hunker.
"Finished basements often receive a vapor barrier layer between the concrete and the floor treatment to prevent damage from heavy rains or other moisture seepage," says Jacob.
EPRO offers three ECOFLEX fluid-applied air barriers, both permeable and impermeable, designed to control vapor and air leakage into buildings.
5. Trust your brand of choice to last and consider upgrading the warranty.
The materials used to protect buildings will come with some kind of warranty, but it can help to research the products in question before you decide. EPRO offers a standard one-year warranty on all of its products, and upgraded warranties are also available that provide building owners and project team peace of mind.
Depending on the project and client, the importance of a warranty will vary. EPRO offers upgraded warranties for labor, materials or both, as well as, a no dollar limit (NDL) warranty. The EPRO E.Assurance NDL program uses EPRO's vast waterproofing experience to assist project teams from start to finish.
6. Water intrusion makes up 70% of construction litigation cases.
The biggest issue for building envelopes is usually water intrusion. While it's not always a foundation issue, the waterproofing materials used could help to prevent a host of issues stemming from faulty foundations.
EPRO works with architects and builders to come up with options for best protecting their building's foundation. By offering a "good - better - best" system specific to application, you'll find the most ideal solution for your site conditions.
7. It's faster and cheaper to prevent water damage than it is to repair it.
When building owners invest in protecting their building envelope and prevent future damage, the investment comes from the savings later after a system is successfully installed.
Building owners should consider more than initial costs in waterproofing materials since higher quality products will help to prevent excessive maintenance or having to repair water damage. Doing a life-cycle cost analysis might help building owners determine where to invest more in building materials.
"Non-fuel operating costs, and maintenance and repair (OM&R) costs are often more difficult to estimate than other building expenditures," according to the Whole Building Design Guide. "Supplier quotes and published estimating guides sometimes provide information on maintenance and repair costs." Builders and architects who work with EPRO as a material supplier will have a plan in place for maintenance, even after the products are installed.
8. The materials chosen can help speed up the overall project timeline.
Some projects have a tight timeline, and the materials you work with often dictate how closely that timeline is observed.
Five Star Development chose to construct a large underground parking facility for the new Ritz Carlton Hotel and Residences project in Arizona, and originally, a peel-and-stick membrane was specified for waterproofing. But the turnaround for the project called for a faster solution.
"The General Contractor saw the value in using EPRO's e.spray fluid-applied system over the competitor's sheet goods because of its ability to be applied on green (uncured) concrete, which helped speed up the construction schedule," says Tom Shuey, EPRO representative with Section 7 Marketing.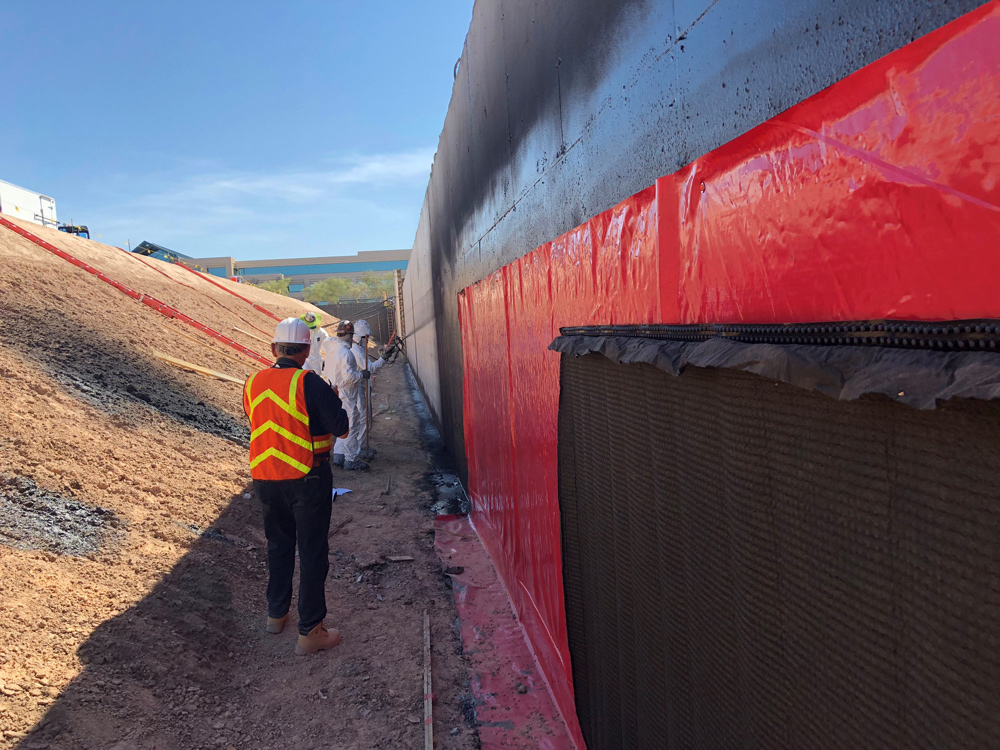 Plan for a Successful Building Waterproofing Project
The more you know about the materials you specify and install, the better.
If you need waterproofing materials that are tried-and-true solutions for a safe and dry building, working with the right manufacturer will help to ensure your success. EPRO representatives are ready to help you design the best waterproofing solution for your project, and we'll collaborate with you on a plan for protection.
All of EPRO's products come with an option for an upgraded warranty, and we'll work with you on installation to further guarantee your building stays safe and dry for the long-term.
Ready to get to work? Feel free to reach out to EPRO with any other questions you might have on your project.