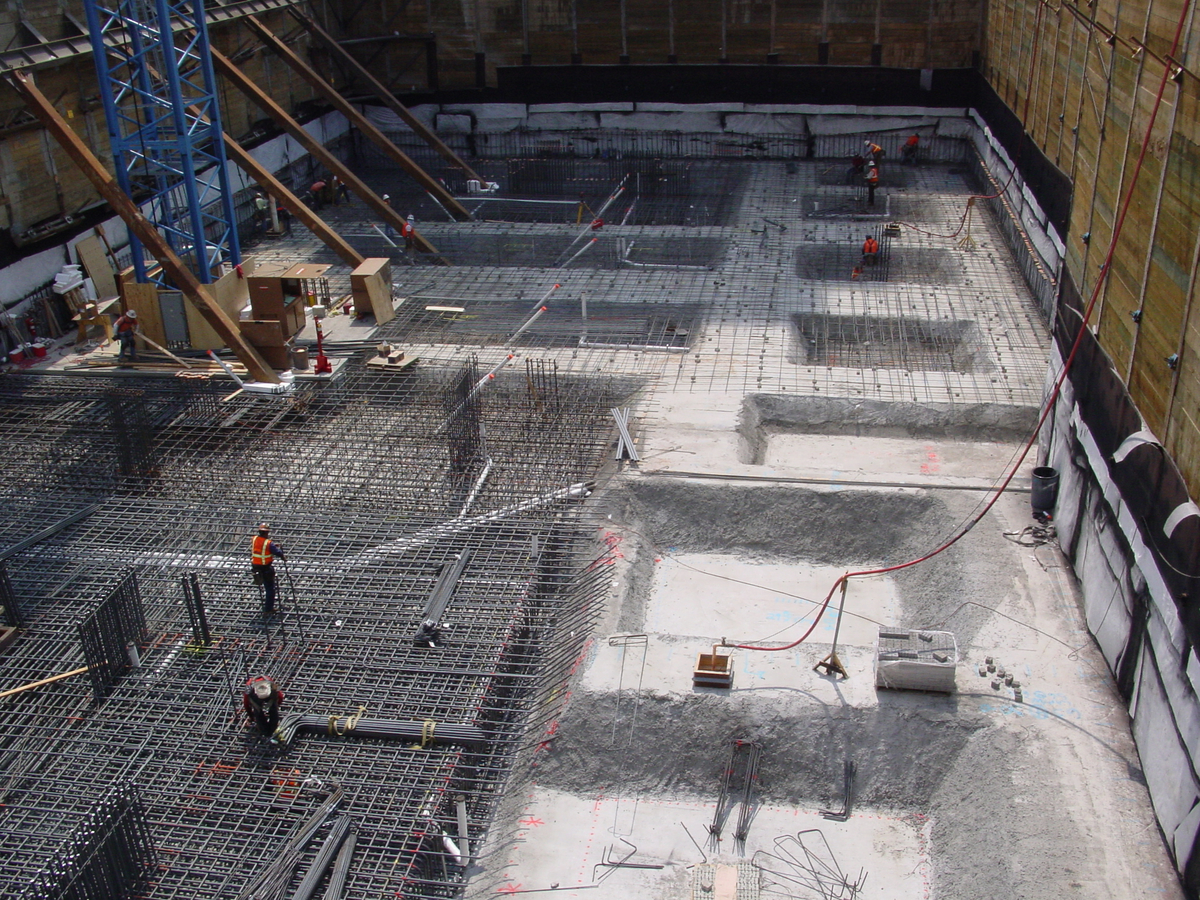 Having a waterproof foundation is one of the most important things you can do to protect your building now and well into the future. A strong, durable foundation waterproofing membrane creates a solid barrier between the concrete and surrounding earth that prevents water and other contaminants from infiltrating your building.
Let's learn more about foundation waterproofing membranes and what to look for to provide the best protection for your commercial building.
Understanding Which Product You Need
Cracks, leaks, contamination and hazardous conditions are all reasons why it's important to understand exactly what you need to protect your building. There are many considerations that go into product selection to ensure you are getting the right level of protection.
When selecting your product, it's good to understand the specific needs of your building. Here are some things to consider about the building's construction, site conditions and design that will help in choosing the right product.
Construction Details
Is the project above-grade or below-grade?
What will the waterproofing be applied to?
Is drainage included in the design?
Will shotcrete be applied to the waterproofing?
What are the desired durability and redundancy levels?
Site Conditions
Are above-grade or below-grade materials needed — or both?
Has the water table been determined?
Are there signs of ground contamination?
Construction Considerations
Where is the waterproofing within the building schedule?
How will the installation be impacted by other building trades?
How do the site conditions and concrete/shotcrete placement impact the installation process?
Before beginning any project, it's always a good idea to speak with an experienced advisor who can help you better understand and evaluate project needs from a building materials perspective.
A more comprehensive guide will help you understand how to evaluate your site conditions and project needs when selecting the ideal foundation waterproofing membrane.
Choosing the Best Waterproofing Membranes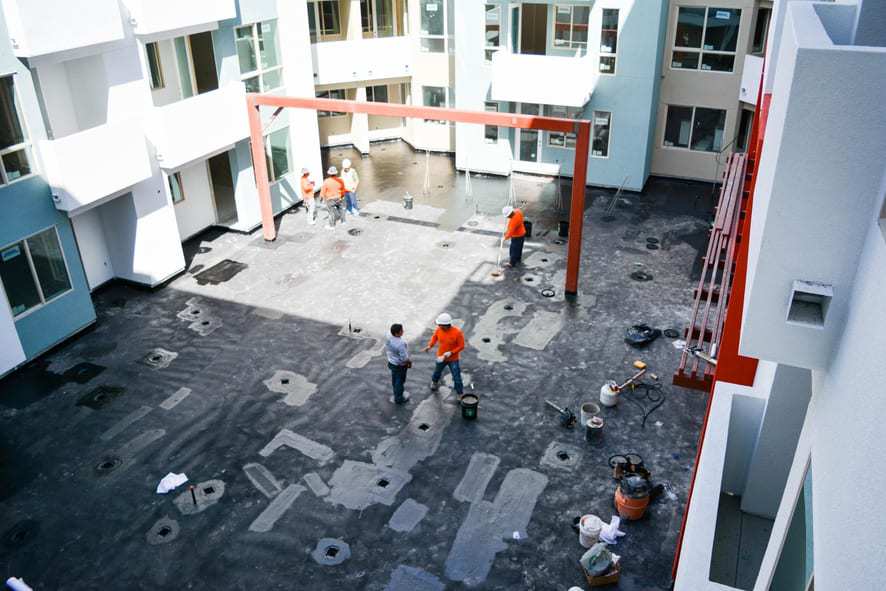 There are many types of waterproofing systems out there that are designed for specific project needs in both low- and high-risk environments. Always consider the following features and benefits during the waterproofing membrane selection process.
Layered Waterproofing Protection
Layered waterproofing protection, also known as a redundant waterproofing system, combines several different types of waterproofing materials to leverage the positive attributes of each. To eliminate negative attributes, one collective system that is resistant to damage and contains fewer overall seams is formed.
Redundant waterproofing systems provide solutions for a variety of different site conditions and can also be tailored to resist ground contamination that is already present, which is ideal for redevelopment projects.
Hydrostatic Pressure Resistance
When a building is subjected to hydrostatic or perched water conditions, it is vital that the foundation waterproofing membrane can withstand the test of time. If your waterproofing system is weak, the consistent and steady force of water will likely result in water migrating into the structure.
One of the best ways to create a high level of resistance against hydrostatic pressure is using a redundant waterproofing system.
Resistance to Common Ground Contaminants
Waterproofing deals with a lot more than simply water. Systems designed to resist many common ground contaminants will help your building maintain its structural integrity for much longer periods of time.
Your waterproofing system should be designed to prevent flooding, water leaks, contaminant leaks and mold and mildew from entering your building. This level of protection has a lot of benefits beyond structural protection. It can help reduce the cost of insurance claims, protect your assets and decrease maintenance costs.
Capability of Structural Movement
Look for a waterproofing system that is designed to adhere to the concrete quickly and will not sink or settle as the surrounding soil subsides over time. It is very likely that your building will experience settling, so the foundation waterproofing membrane will play a big factor in keeping groundwater, methane gas and organic solvents out of the building as settling occurs.
Easy to Install
The materials you choose can often impact work schedules and project completion times. No matter the building type, time is money in a construction project. Choose a waterproof building material that can be installed quickly and efficiently without compromising quality and creating delays that prevent other trades from finishing their work on time.
Drainage Enhancement
Depending on your site conditions, the addition of a drainage composite to your waterproofing systems can play an important role in building envelope protection.
Above-grade drainage panels help channel water away toward drains to eliminate build-up.
Below-grade drainage panels help divert water away from the structure to designated discharge points, protecting the waterproofing system from additional damage and helping collect and expel methane gas and other contaminants from underneath structures.
Warranties
A waterproofing warranty is a legally binding agreement between a manufacturer and a building owner that guarantees some or all of its work will be free of defects for a specific length of time. Depending on the project and client, the importance of a warranty will vary.
It's also important to note that different suppliers will have vastly different warranty terms, so evaluating the specific warranty language before selecting a product manufacturer is important.
There are three main types of warranties:
Material: This is the most limited type of warranty as it only covers the cost of replacing defective material. If the materials are proven to be defective, this warranty will recover the cost of the failed product or repair the faulty component.
Labor and Material (L&M): Also known as system or watertight warranties, these warranties are designed to make one party responsible if the building envelope is not performing as specified in the agreement. When an L&M warranty is issued, the workmanship of the installer and the performance of the materials are covered by the manufacturer.
No Dollar Limit (NDL): This is like an L&M warranty but provides building owners peace of mind knowing that any costs associated with repairing a defective waterproofing system will be covered by the manufacturer. Unlike limited warranties, there is no maximum coverage amount.
EPRO Has Waterproofing Solutions for Any Type of Project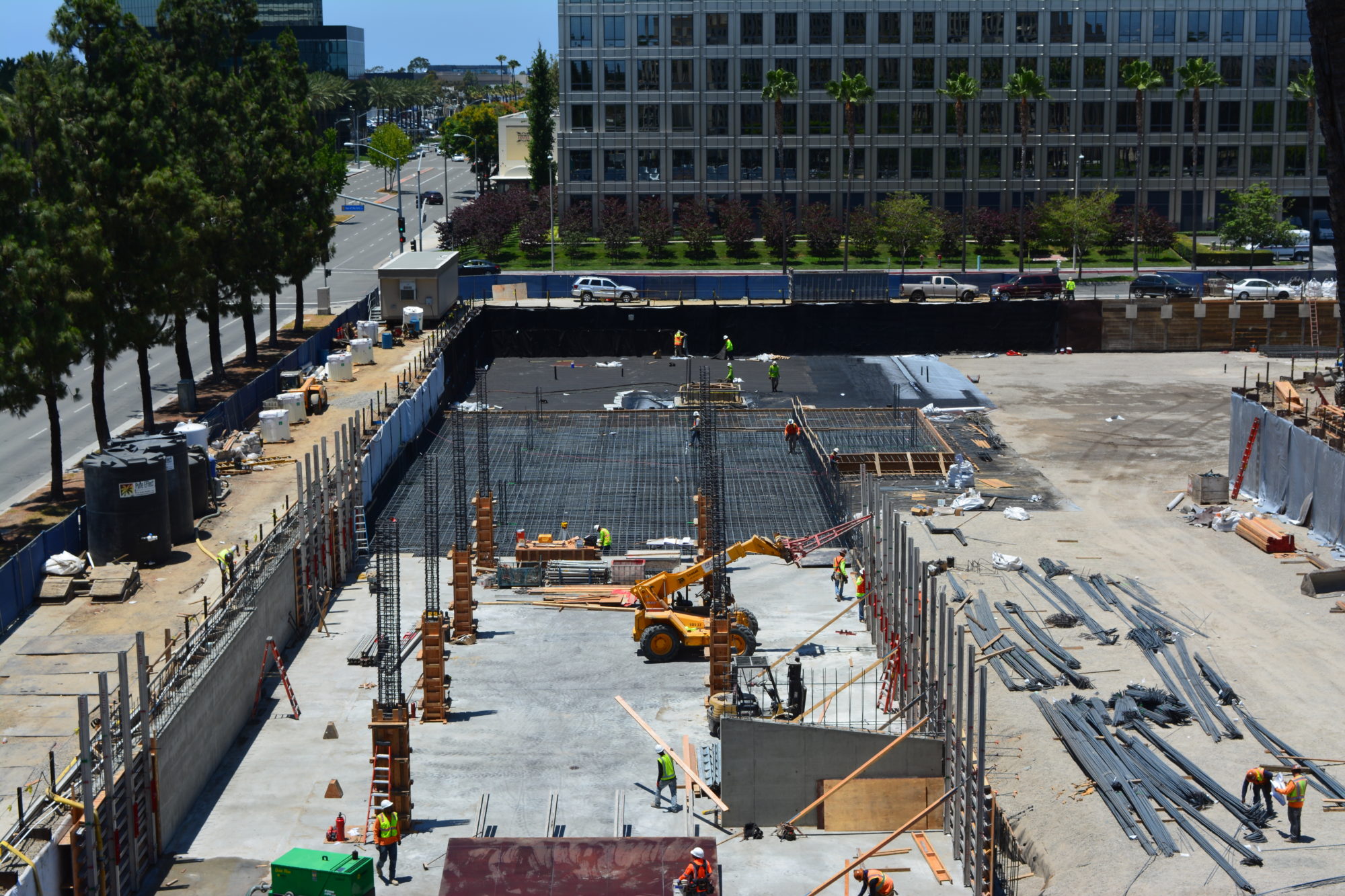 Whatever system you choose, it should always be strong and durable enough to withstand construction, outside elements and the ongoing settling and movement of a building. We offer waterproofing solutions for various application needs and requirements that are backed by an industry-leading warranty.
Get in touch with us for help matching the right EPRO system to your project based on budget, site conditions, construction materials, timeline and desired level of protection.