EPRO is celebrating close to 30 years of best-in-class waterproofing. Since 1993, EPRO has been driven by a passion for making a positive impact on the building envelope and the communities that surround it.
We wanted to take a moment to talk about who we are, how we started, how we support client communities, where we are now and what our plans are for the future. Get to know us, our beginnings, our technology, our team and what we can do for you.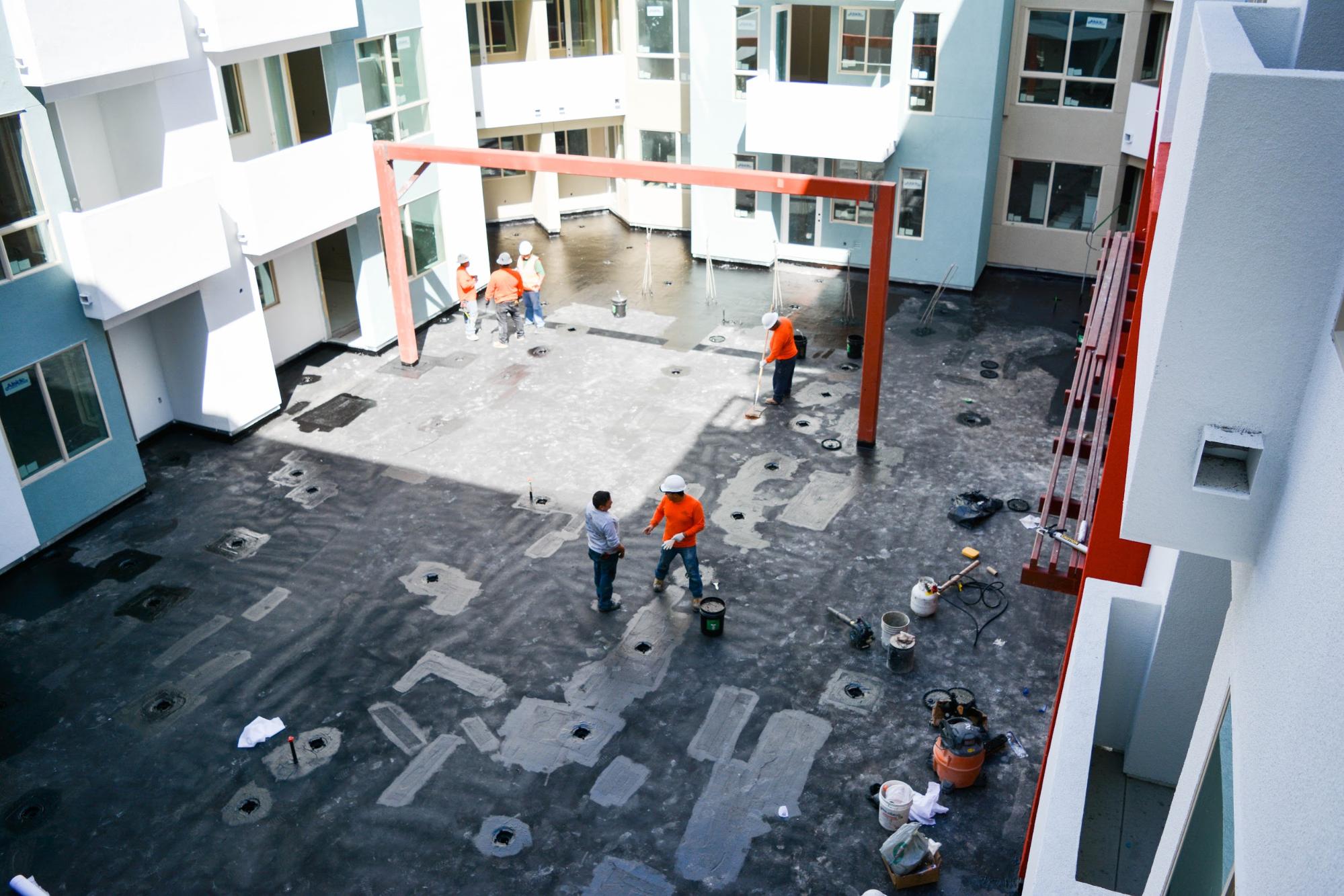 Humble Beginnings
Founded in 1993 by David Polk and his partners, EPRO started its journey in various foundation products with the advent of a water-based, spray-applied polymer-modified asphaltic emulsion.
With a gap in the market, EPRO's founders recognized an opportunity to provide owners, consultants, architects and contractors with superior waterproofing and contaminant vapor protection solutions. EPRO quickly grew as we worked on refining our technology and building a track record of success with our growing list of clients.
In 2020, EPRO acquired Kingfield Construction Products and is proud to add their products to EPRO's diverse waterproofing solutions. Adding their products to EPRO allows for a wider range of options for a variety of projects, making EPRO a superior option for waterproofing solutions.
EPRO's Design Philosophy
EPRO offers systems for many different needs, which allows for perfectly matching an EPRO waterproofing system with each unique project depending on its site conditions, construction schedules, material availability, methodologies being employed, budget allotments and level of protection desired.
For nearly 30 years, EPRO has been developing waterproofing systems to keep structures dry and occupants safe. We know that waterproofing installation is crucial to the construction process, so EPRO offers various types of waterproofing systems, both single membrane and multi-layer composite membranes. EPRO has everything you need for any waterproofing solution for any project at any location.
EPRO first developed a method called Redundant Field-Installed Composite Design that focuses on maximum redundancy in protecting a building's envelope.
This method enables professionals to address a wide range of conditions, varying from simple low-risk foundations with nuisance water, all the way up to complex foundations with hydrostatic conditions and contaminated soil/groundwater.
EPRO's original design philosophy can be summarized by four guiding principles:
Minimize the number of seams.
Fully adhere the system to the substrate.
Utilize multiple waterproofing materials to create redundancy.
Create value through installation methods.
EPRO continues its philosophy with new products brought over in the Kingfield acquisition that still adhere to these basic design principles and provide value to our customers, but that use slightly different technologies so that any project can get the exact protection they need.
We have both membrane systems that can be pre-applied to seal foundation slabs or shoring walls and membrane systems that can be post-applied to freestanding concrete walls or podium decks.
Commitment to Service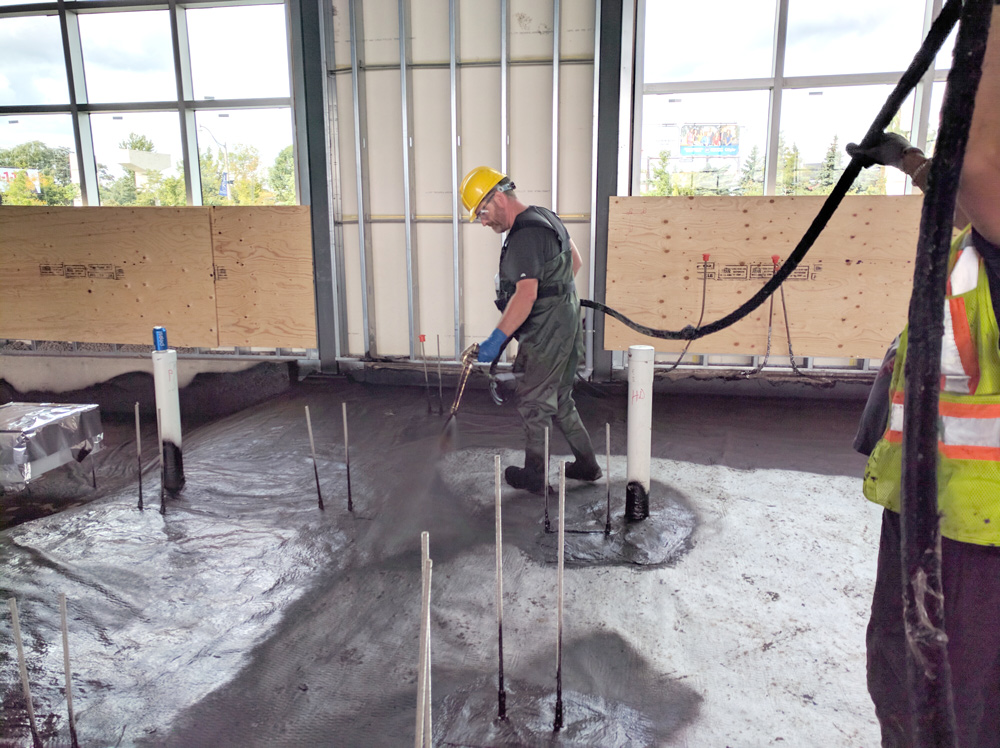 While EPRO has created superior, high-quality products, that's only half of our success. EPRO is deeply committed to providing its customers with world-renowned service.
We dedicate ourselves to being available and responsive to you, your project and all its needs. We make sure to listen carefully, work diligently against challenges faced in the field, and constantly innovate to meet the demands of an ever-changing construction industry.
With every client and project, we promise to always deliver the best solution possible and to stand with you throughout the entire process. We are confident enough in our products to offer some of the best warranties in the industry. Our over 25 years of service ensure that each product is a success. Your success is our success.
EPRO Today and EPRO Tomorrow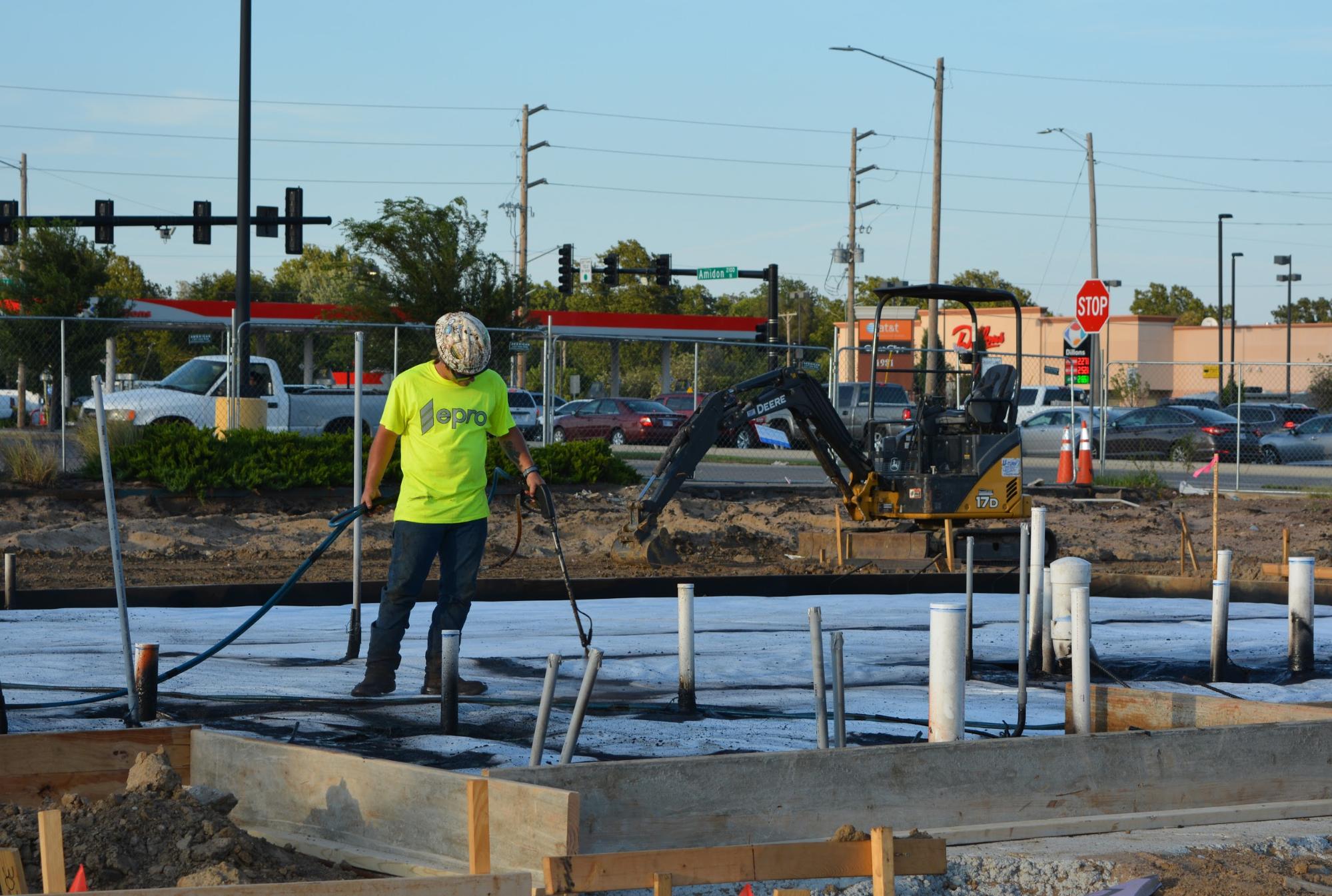 Today, EPRO Services is still led by founder and CEO, David Polk, and by his son Kevin Polk, President, making it a true family business. David's vision was simple from the start: focus on differentiating through support and service. Founded on this vision, EPRO continues to thrive today because of its deep relationships that constantly enable the sharing of information and ideas.
EPRO continues to grow every year, domestically and internationally, and we are looking forward to the next 25 years of success, due in large part to our employees, customers, sales representatives, consultants, distributors and vendors.
If you're interested in working with a company with a long history of success, click here to start your no-obligation assessment.